Squash in Brisbane celebrates its 80th year in 2018
The first Squash Court in Brisbane opened on the 15th of September 1938, located on the corner of Albert and Charlotte Street in Brisbane Central and was known as Queensland Squash Racquet Club. The club was situated over a garage, and was just a single court with 60 members. - See articles below.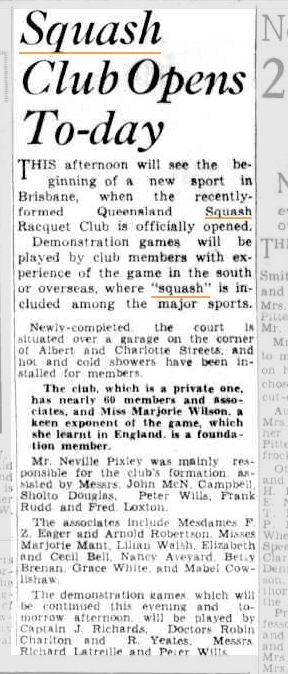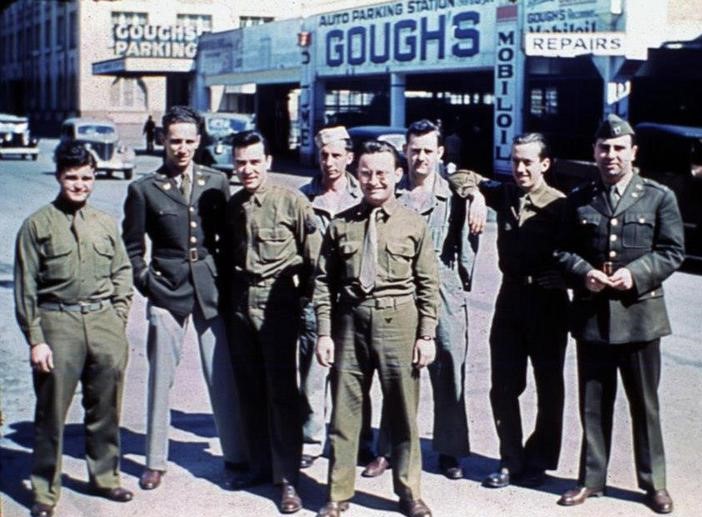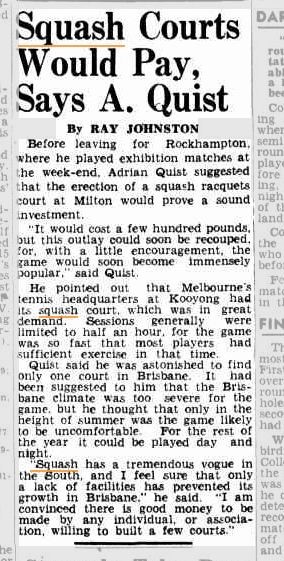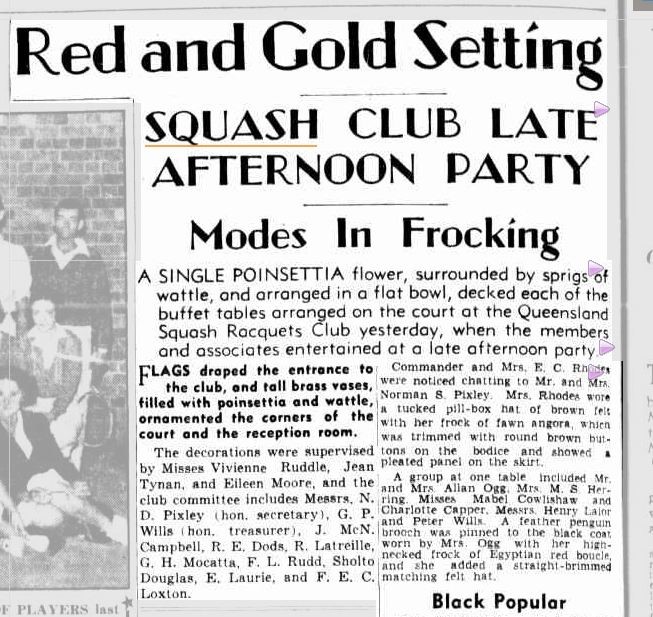 Then came "Brisbane Squash Rackets Association"
In 1962 Brisbane Squash Rackets Association ("BSRA") was founded to administer, co–ordinate, promote and develop the sport of Squash in Brisbane and the surrounding area. It was essentially a "players" organisation serviced by volunteers, highly dedicated and with a passion for the sport.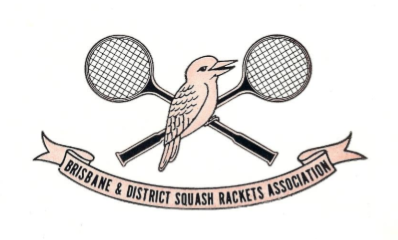 Individual players became members of the BDSRA via their Club. Membership fees were based on an amount per team entered by the Club in the BDSRA Fixture Competitions. Over 10,000 senior and 1,500 junior players were registered by the mid 1980`s.
Attached is a detailed history of Brisbane Squash during this period provided by Colin Clapper AM, with acknowledgements in compiling this history, and the assistance of a number of BDSRA Committee members and others who provided material and helped to make this document as complete and accurate as possible.
It is appropriate that the history of the Association should be recorded in recognition of all those who helped make the period from 1962 to 1986 a great success, whether they devoted time as an administrator and/or as a player, referee, official or simply a supporter of our great sport.
Special recognition and appreciation is given to Cliff Bosson, Lorel Clapper, Michael Davis, Bob Finch, Roger Haigh, Rod Harbourne, Ray Kettley, Rita Paulos and Mrs Chris Sinclair for their contribution and assistance in producing this 26-year history of the BDSRA.
Brisbane City Squash
Brisbane City Squash was incorporated as an Association on 11 March 2011.